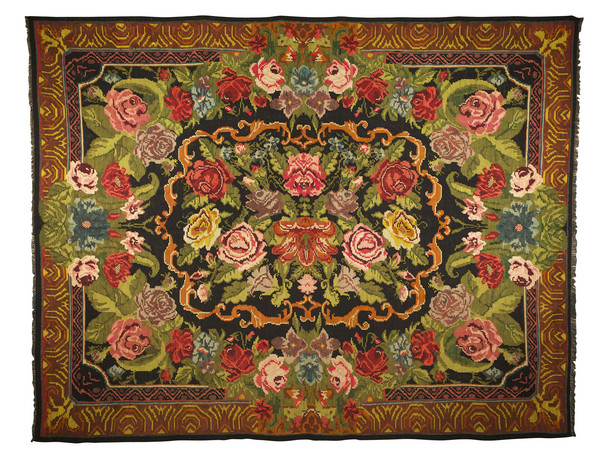 A Kilim rug is a very characteristic type of rug: it can be a wonderful hanging rug, but also a very nice area rug.

Kilims are flat rugs with no piles; they are from different parts of the world: Iran, Turkey, Pakistan and eastern European countries. Kilims are a very special type of rug for many because of their history, varied usage and long tradition.

Nowadays different materials are used for weaving kilims. Traditional kilims are made using only natural fibres: wool, cotton, silk, hair.
3 different types of Kilim rugs

Often people use the word kilim to refer to any type of flat woven rug. However, that's not strictly correct.
Kilims may be differentiated according to their place of origin: their identity is more about the demographic of the people who created the rug, known as the weaving group.
1.Tribal kilims
As you might expect, tribal kilims are woven by tribes. the materials used to weave are 100% derived from the nature. Within the tribe weaving represents part of the daily routine. Kilims are either made for domestic purposes or for earning money.Domestically kilim rugs are used for tablecloths, bed sheets, rugs, and also as a covering for tents. Tribal kilims share some common characteristics. For example, they are not excessively large since the makers must transport their looms.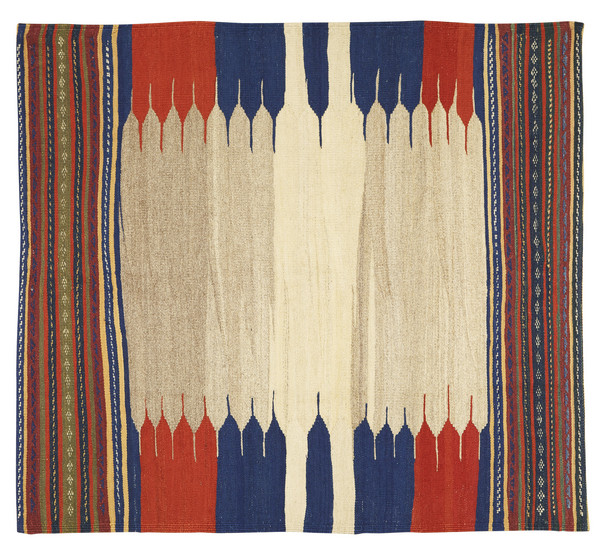 There are some kilim patterns that reflect the shapes of natural elements, whilst others derive from superstition. Strangely enough, a kilim is also a form of photograph.
Another interesting fact about kilims is that most are not perfect. In fact, they may be quite irregular in their shapes. The asymmetry and the less-than-perfectly matched colours give them a distinct character. It's all part of their individual appeal.
2. Regional Kilims
Regional kilims rugs are woven according to the weaving technique of a specific group. Regional kilims are typically made in workshops and are very high quality. Their designs evolve and change over the years, often showing the influence of tribal designs. There is a clear distinction between workshop-designed kilims that are inspired by tribal production and those that are not.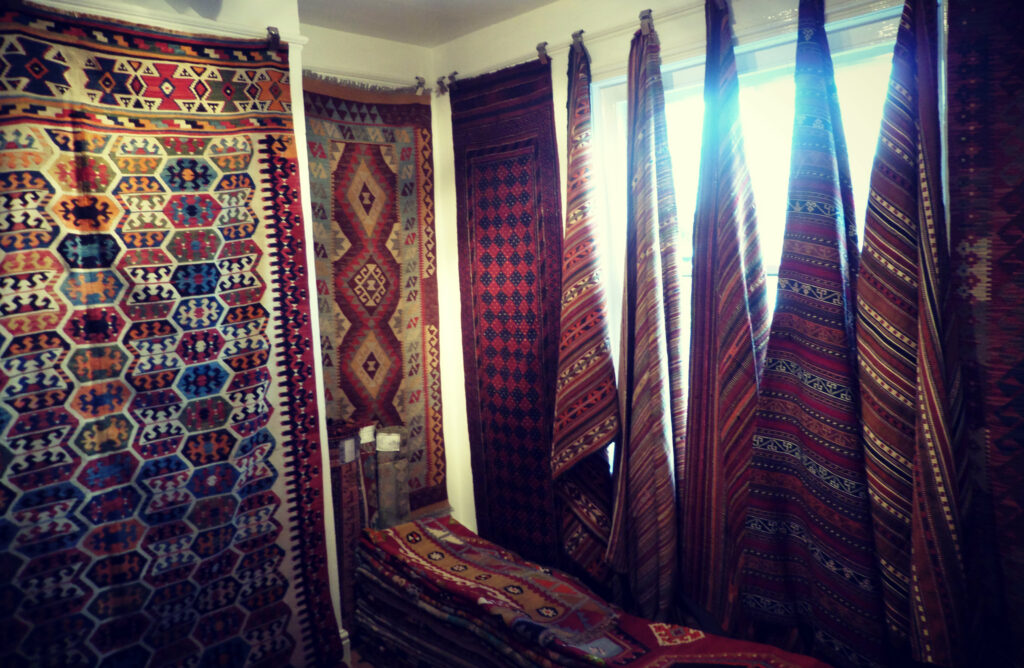 3. Contemporary workshop kilims
Contemporary kilims are created using traditional weaving patterns along with contemporary patterns that are profitable in western markets. These types of kilim are mainly produced in North Africa, Afghanistan, the Balkans and China.